Well, 2019 has passed by and, traditionally, it's always interesting to resume what was done for a whole year and talk about NorrNext's plans on 2020.
NorrCompetition
As you probably have heard, this voting contest extension is our leading product which we have been working on more than 4 years and go on improving its code and extending it with new features. Now it is a stable product that has no analogs in Joomla and Wordpress CMS.
The version 1.8.0 became the most major release since the initial version of the component and brings a lot of important features. Now the additional protection layer was implemented: FingerpringJS library prevents the contests from unfair votes and each vote gets a validity score. A nice addition to YOOTheme Pro fans: Uikit3 theme was included in NorrCompetition. Discover more about version 1.8.0 in the official announce.
Tutorials and localizations
The component increases its presence on the local markets and the Joomla community got a universal tool adapted to various languages.
There are a few new tutorials:
NorrCompetition got translations on new languages and the existing localizations were updated:
Bulgarian (thanks to Svetoslav Slavkov)
Czech (thanks to Jan Buchta. Bong)
French (thanks to Jean-François Questiaux)
German (thanks to Sven Suchan)
Italian (thanks to Martijn Sweers)
Polish (thanks to Wojciech Klocek)
Portuguese (pt-PT) (thanks to Bruno Simones)
Slovak (thanks to Bong)
Serbian (thanks to Goran Nešić)
Turkish (thanks to Kaya Zeren)
The required language package can be downloaded on the localization page.
Didn't find your language? You can help with component localization and join the project team as a translator! (here are the details).
NorrCompetition Add-ons
An add-on requested by many users finally was released - NorrCompetition got integration with Amazon S3 which allows storing photo content in cloud service. Read more about NorrCompetition Amazon S3 plugin.
NorrCompetition Grid module got an update. The version 1.4.0 supports the voting feature, so it expands the UX of your site. The official announce.
A new demo site
NorrCompetition demo site was totally revamped. Now the new version of the demo is based on Uikit3 template and shows the potential of the component according to the new features that were released since the beginning and has a modern design. If you prefer to create websites with YOOTheme Pro, you should appreciate the new component theme which looks harmonically with the modern framework.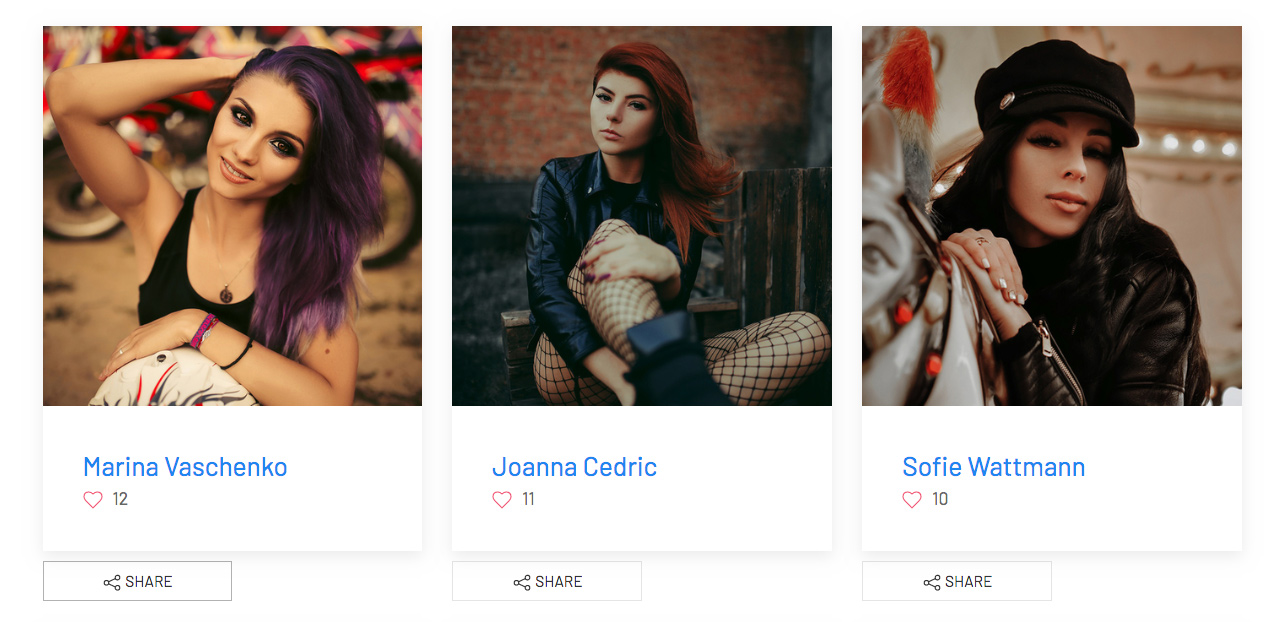 Quantum Manager
An invention of the year - a brand new file and media manager was released in cooperation with our partners Delo-Design. Quantum is a solution which Joomla needed for many years. Quantum makes your work with the content much more productive and is a useful tool allowing you to resize images. It is our present to the entire Joomla community - the component is free and we welcome you to give a try its features.
If you already know Quantum Manager and like it, we kindly ask you to submit a review on the JED and support project development by sharing your opinion with the community.
Cooperation with Delo-Design
A great news to announce! We united our ecosystem with Delo-Design team to work on the web development and it is time to introduce our partners:
Delo-Design is a company based in Moscow, Russia which is focused on modern web development. Their main goal is to solve difficult tasks and work with the corporate sector. Their mission is to take the reputation of Joomla CMS to a new level and to health up the ecosystem of the CMS at the Russian market. Now NorrBits and Delo-Design work together.
And the first step in such direction is the release of Quantum Manager. We would like to express our thanks and kind regards to Vladimir Eliseev and Dmitry Tsymbal from Delo-Design for the time spent on Quantum Manager development.
Other news
Kunena plugins by RoundTheme were moved to NorrNext and now their further development will be continued here. Here is the list of plugins which extends the standard forum abilities:
Pin First Post for Kunena - pin the first message of the topic when you navigate to different pages.
Topics Auto Closer for Kunena - lock or remove topics without answers during a scheduled time.
Related Topics for Kunena - show a list of relevant topics below the first or last message.
Posts Pinger for Kunena - send pings to update servers to inform about forum activity.
Our plans for the 1st quarter of 2020
We have been working on revamping NorrNext site, the new version will come with a new design and better UX. We focusing on usability and user interface, so the new version (3rd edition) of the site to be more modern and nice.
A lot of people asking us to show how NorrCompetition works on the administrator panel side. As a result, the playground is on its way to allow any user to examine how NorrCompetition is functioning. Visitors will have to submit entries, create new contests and change settings to see the result.
A new version of Quantum Manager is in the process of development and you can await its release soon. We plan to implement a lot of improvements and some new features.
As for other extension development - we work on various new extensions to be released in the 1st quarter of 2020. It's still a secret, but soon you will read announces. The time is running fast!
We wish you all the best in 2020 and join our social media channels to stay tuned about the recent news!