After a short time, we are proud to introduce you to the next version of Quantum Manager. This release addresses new features, different improvements, and fixes of bugs founded from the previous version. Now the product is stable and recommended to use on all websites.
Quantum Manager is the component which makes your work with Joomla more comfortable and, according to users' testimonials, is a must-have to install on every Joomla site. We invite you to examine its main features and try to use it!
Key features:
Scopes allowing you to quickly navigate within specified folders
Ability to add watermark
A button to attach any file inside of your Joomla article
Now you can rename files and folders
Limit the length of filename during the uploading
New features in screenshots
Below we will consider new features in details.
1. Scopes
The scope allows you to group files by scope and add a custom scope. Also, you can edit scope templates.
There are 4 default scopes: images, docs, audio and video. By default, images scope is enabled, but you can enable other 3 scopes and create custom ones.
As a result, new scopes to appear in the left sidebar of the component and a user will get the ability for quick navigation.
Note: this feature is very useful to group files by type via folders.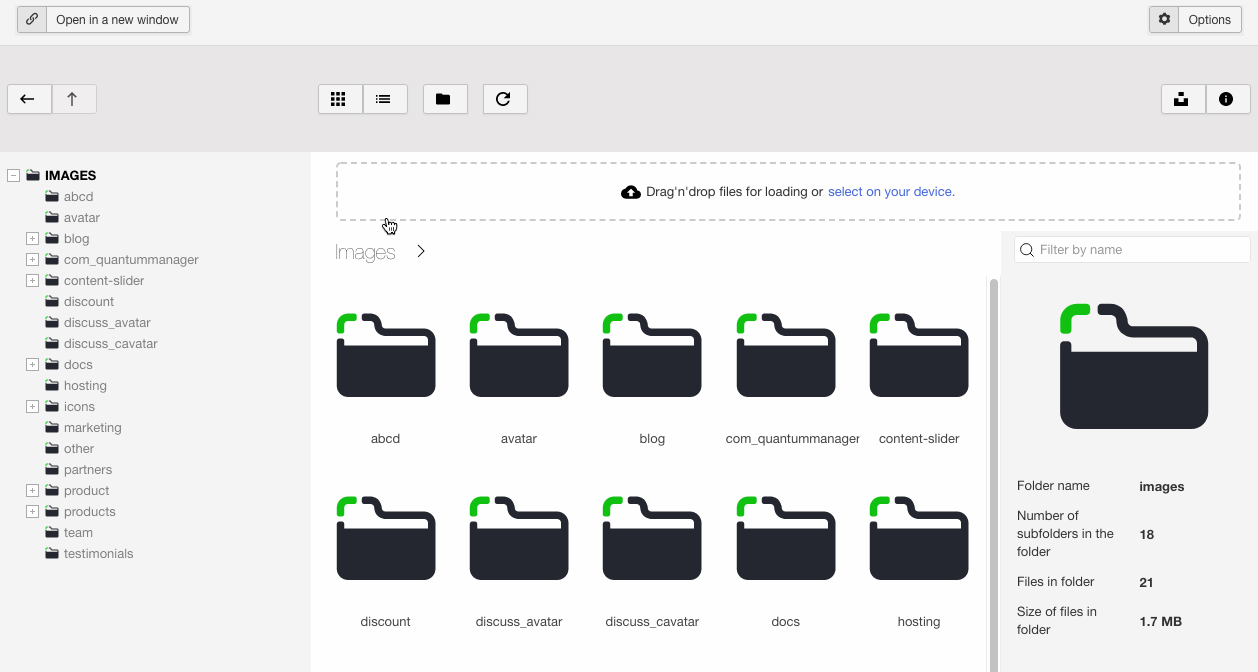 2. Watermark
Now it's possible to add a watermark to the selected image. There are various settings to set up watermark according to your needs: position, padding and etc. You can automatize this process or add a watermark button.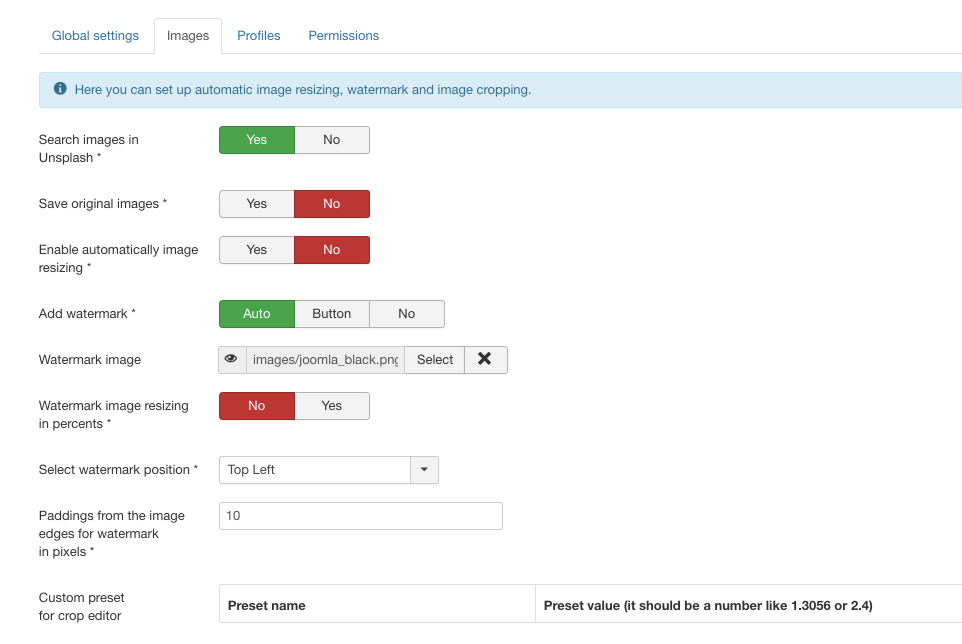 3. Attach files to the article
This is another key feature we have released according to many users' requests.
How does it work? First of all, you should note the component attach files from scopes and there are scope templates. For instance, you can prepare a special HTML layout for attaching a file (button, class, etc) which depends on scope: audio, video and files come with different templates, so using this feature you even can embed media content inside of your article.

3.1. Template for the scope 'Audio'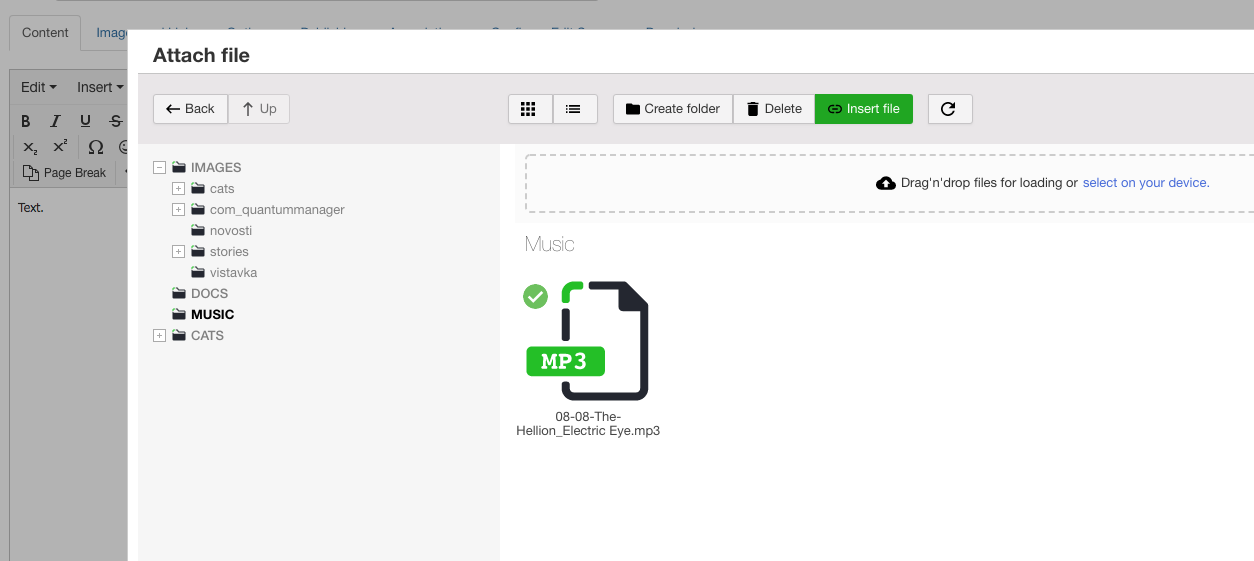 3.2. Go to the scope folder and select the file to attach.

3.3. The file has been attached (embedded).
Such an approach allows you to attach documents and change its layout using templates in component settings to comply with design standards of your Joomla template.
4. Rename of files and folders
It was a must-have feature in the core Joomla Media component and now it's easy to do with Quantum Manager!
Just click on mouse right button and find additional actions to do: you can rename, remove, view the image or copy its URL.
5. Limit length of filename
Some files have long names and now there is a setting to limit the length of files during the upload. It can be important in some cases, especially if you need bulk upload.

If you have used the previous version 1.2.0 - please install the latest version 1.3.0 over existing 1.2.0 since the update server was changed.
If you like this extension, please
leave a short review
on Quantum on the
Joomla Extensions Directory
! (JED). Here is the
tutorial
how to get started with the JED reviews.