Autumn is generous with gifts and many of users waiting for some deals to purchase products for reduced price. We have prepared a promo coupon for you on Black Friday and offer huge 40% OFF on all!
This deal is applied on all products and subscriptions, as well on bundles, renewals and upgrades. The coupon will be available during Black Friday and Cyber Monday since 24 November until 30 November 2022.
Discount: 40% on all extensions
Valid: 24th November - 30th November 2022
The discount applies to all products, including:
Special offers from partners:
---
DJ-Extensions
DJ-Extensions provides Joomla!, Wordpress and Yootheme extensions: Accesibility, Classifieds, Shoping Cart, Gallery, Sliders, Megamenu. Now there is a 50% discount on all Joomla and WordPress products.
Discount: 50% off on all products
Coupon: BLACK22
Valid date: 21st November - 30th November 2022
JoomUnited
JoomUnited provides a wide range of WordPress plugins and Joomla extensions including the most popular advanced WordPress media manager 'WP Media Folder' and the file manager 'WP File Download'. There is a special 40% OFF on all memberships, including bundles and renewals.
Discount: 40% OFF on All WordPress plugins & Memberships
Coupon: BFJU
Valid date: 24 November - 28 November 2022
Linguise

Linguise is an automatic neural translation service for websites. Increase your website traffic with instant translations in more than 80 languages. All the translations are high quality and 100% of the content can be edited by translators.
Discount: 30% OFF on All new Linguise membership
Coupon: BLACKLINGUISE
Valid date: 24 November - 28 November 2022
TechJoomla
Techjoomla is a Joomla extension developer. Some of their popular extensions are JGive, JTicketing, Quick2Cart and Shika.
Discount: Shika 40% Off : TJBFCM2K22SHIKA
30% off on all Techjoomla Products :TJBFCM2K22
15% off (Effective 40% Off) on Bundles : TJBFCM2K22BUNDL
Valid date: 25 November - 05 December 2022
Extly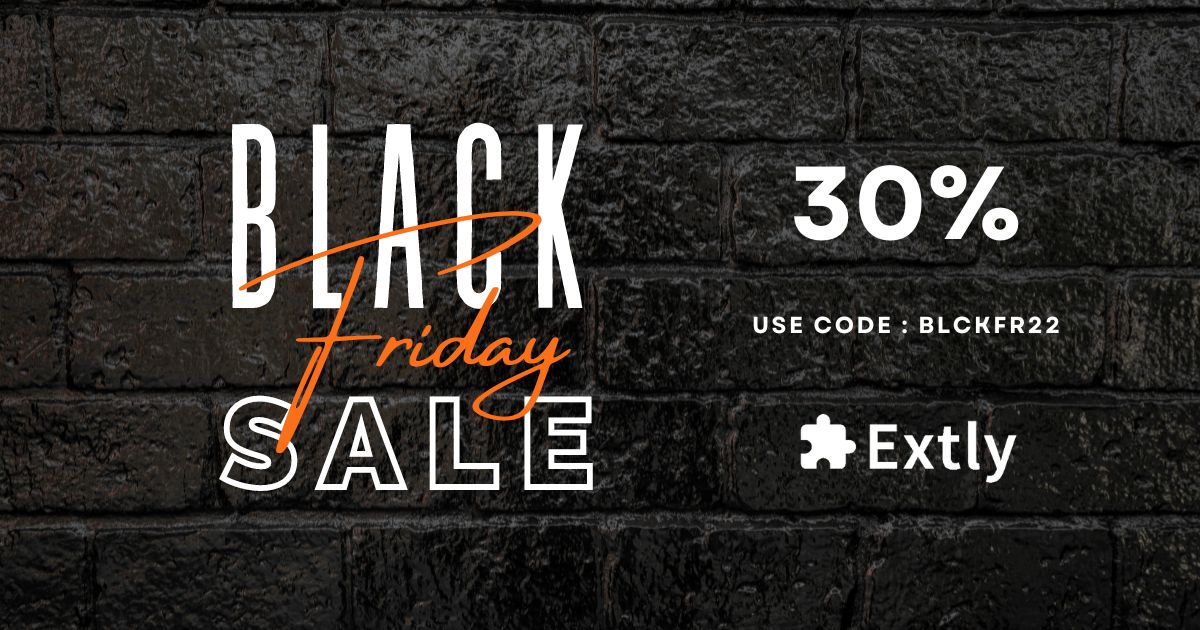 Extly is a Joomla extension developer offering various modern solutions and custom development.
Discount: 30% OFF on any extension and subscription
Coupon: BLCKFR22
Valid date: 18th November 2022 to 30th November 2022