We are thrilled to announce the release of a long-awaited solution that provides integration of NorrCompetition with EasySocial. This application displays contest actions in EasySocial stream so you can follow users activity in NorrCompetition.
If you are running a community driven website, probably you need various extensions to provide complex features. The best way to run a real community where users can communicate to each other and share various content is to use EasySocial. With NorrCompetition it is easy to extend the site with photo / video contests.
Finally, you need to integrate those two extensions for best result and we are proud to release a long awaited solution that provides an integration between both products.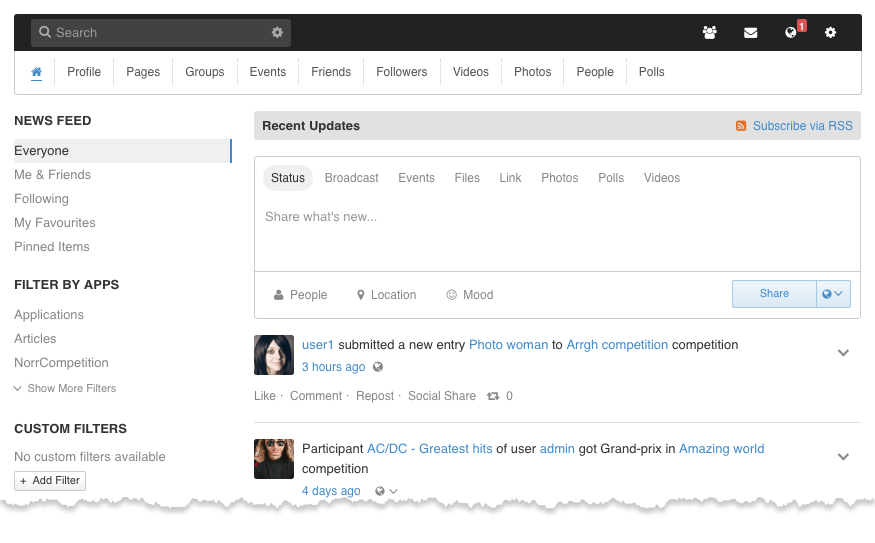 Contest actions in the timeline
This extension comes as the Application and a plugin and adds actions performed in NorrCompetition to EasySocial activity stream.
The Application proceeds the following actions:
A user voted for the entry in the contest
A user has created a contest
A user has submitted an entry to contest
The entry of the contestant has received a grand prix status
You can manage what actions should be displayed in the stream.
Thanks to our partners Stackideas for providing EasySocial extension.