Today, we are pleased to present major updates of two Stripe plugins for Phoca Cart. Additional methods have been added to the Stripe plugin, giving it the same features as Stripe Checkout. The only difference between them is where the payments are processed: inside Phoca Cart or on an external Stripe page. Additionally, the prices for both plugins have changed.
Common Change in both plugins:
Stripe library updated to version 13.1.0.
Native compatibility with Joomla 5 (no Backward Compatibility plugin required).
Minor changes in UI.
Stripe plugin:
Additional payment methods support.
You can add such payment methods, as Sofort, giropay, iDEAL, Bancontact, EPS, Klarna, Afterpay/ClearPay, BLIK, Swish, Przelewy24, UPI, Netbanking and many more. Discover all available payment methods.
Screenshots: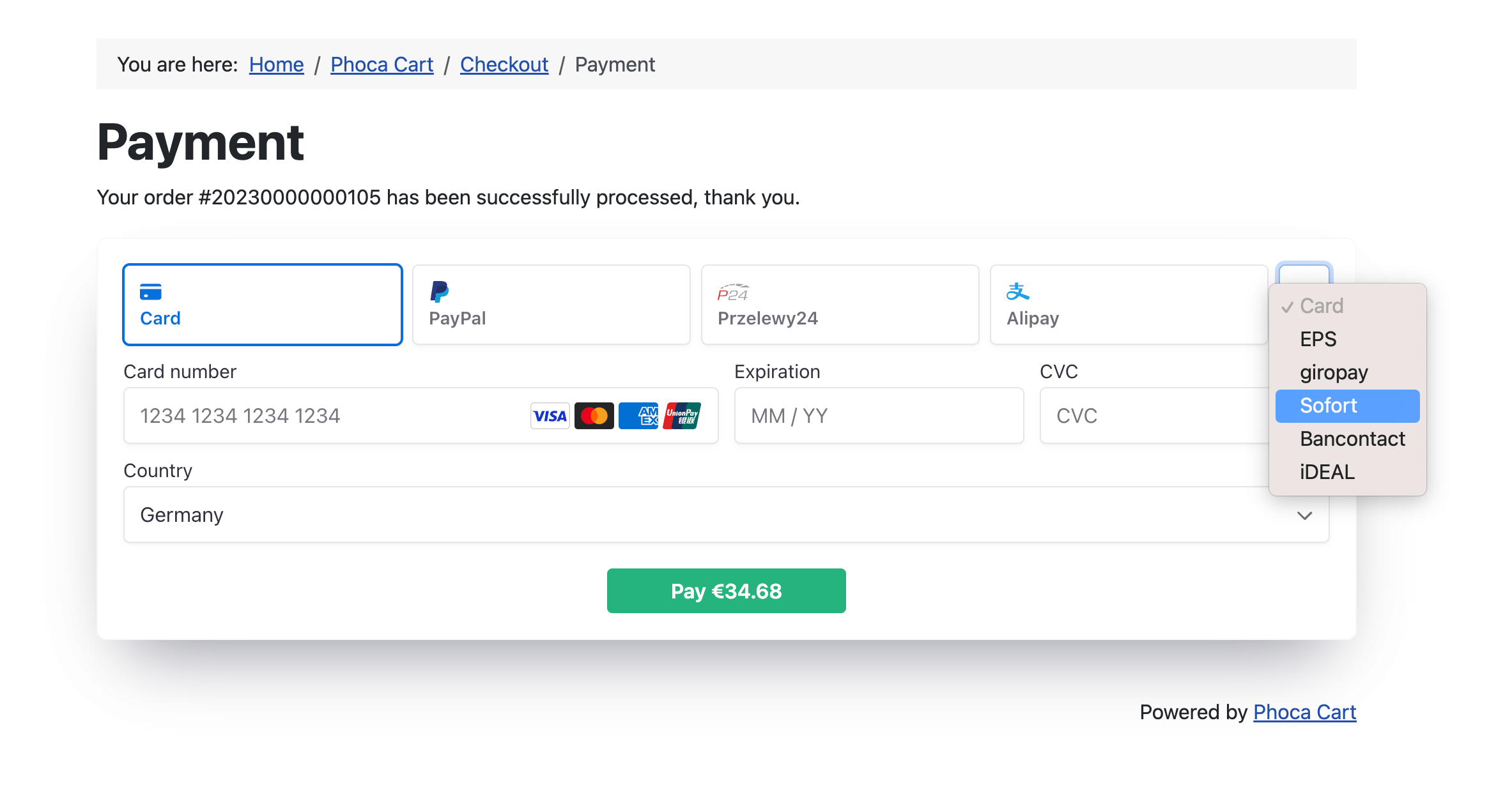 ---
---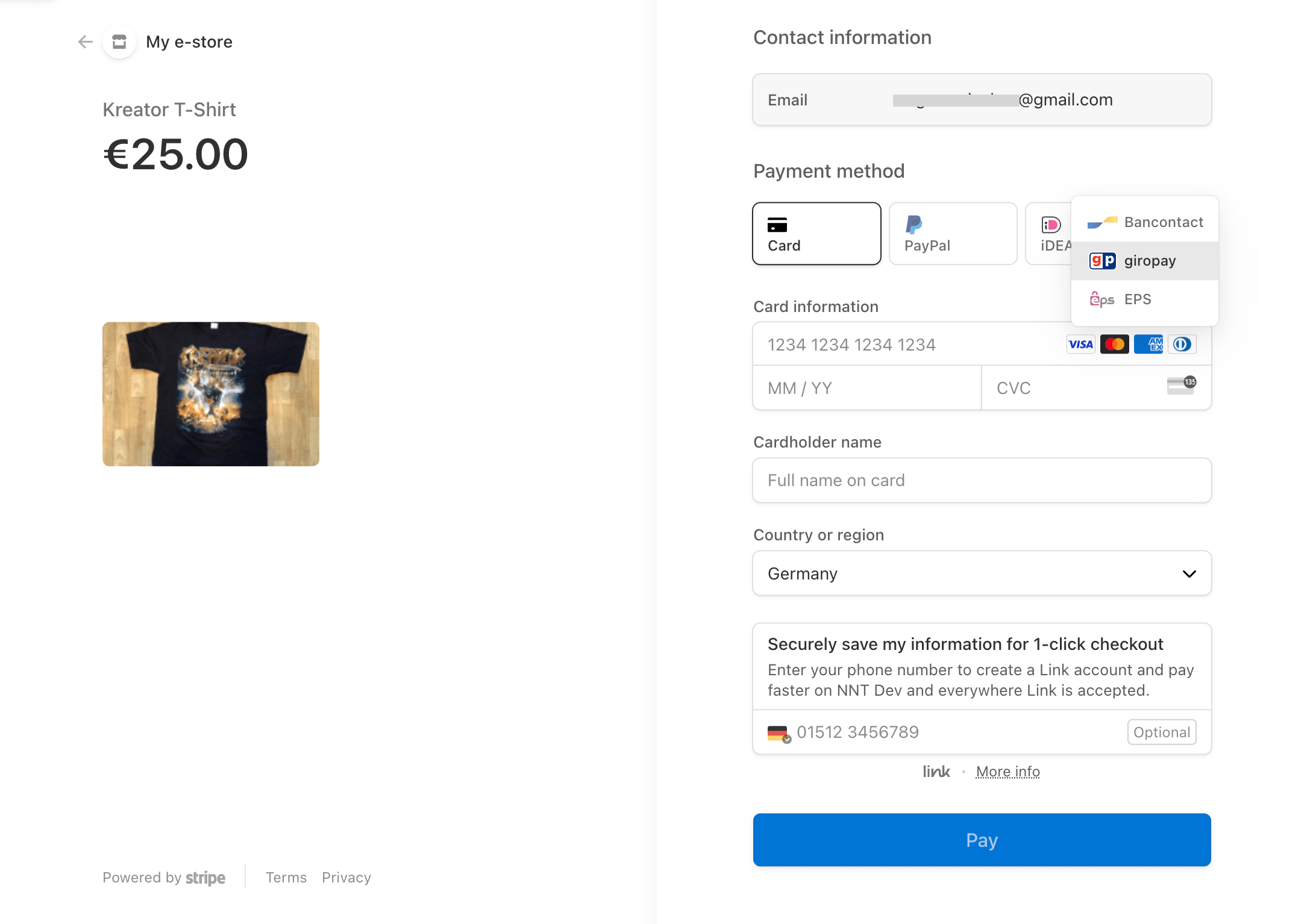 Price changes
The previous versions of the plugins differed in functionality. Stripe Checkout offered accepting payments using additional payment methods, while the Stripe plugin only accepted cards. However, with the addition of these additional methods to the Stripe plugin, both plugins now have the same functionality. The only difference is in the processing method. The Stripe plugin works within Phoca Cart (on the same site), while Stripe Checkout processes payments on an external page and then returns back to the site once the payment is completed. Both plugins offer to add additional payment methods. These changes have equalized the plugins, and we have revised the prices accordingly.
Old prices
The old prices were €34.95 for the Stripe plugin and €59.99 for Stripe Checkout.
New price
Both plugins are available for the same price of €49,95.
Why prices changed?
Improved Payment Options. New payment methods will make it easier for you to receive payments from your customers.
Up-to-date library. Actual version of the library works more stable and protect your transactions from fraud and other security threats.
Better User Experience. We have made some improvements to the user interface of both plugins, making it more user-friendly and intuitive (see screenshots above).
These improvements are significant. That's why the price on Stripe plugin increased and, in the same time, the price on Stripe Checkout plugin was decreased to make equal conditions on buying the right product.
Stripe plugins work natively on Joomla 4, Joomla 5, Phoca Cart ver.5 and PHP 8.2. We do the best to comply with the latest software versions.
Discover plugins: